Three Events in the "A" Week of February 27 - March 5
February 28
"LS Studios presents Atlanta Industry Talk, w/Talent Agent
Join Louis Stancil for an industry talk w/Talent Agent Carol Shaginaw of Carol Shaginaw Talent Agency.
Carol has over eleven years in the entertainment industry. Her business mindset has led her to success booking talent for many projects.
If you plan to attend, we will enforce CDC GUIDELINES. You agree your attendance is voluntary. You also understand social distancing, face masks, and temperature checks will be implemented."
Click here for more information and to register.
March 3
Green LIT ATL
"Calling all ACTORS, DIRECTORS, PRODUCERS, WRITERS, AND CONTENT CREATORS! Come network with some of Atlanta's top entertainment professionals of Green Lit ATL!
Enjoy food, drinks, exposure, as well as tangible resources and tools to enhance and further your career."
Click here for more information and tickets.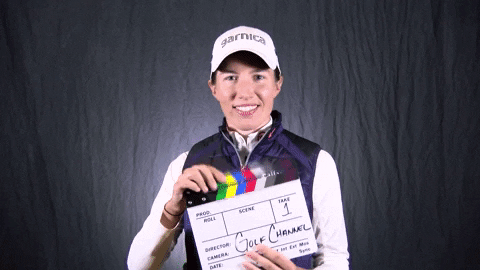 March 5
Production Pros Staffing presents The Production Pros Workshop - A One Day Intensive Experience
"Candice Conley, in Partnership with Production Pros Staffing, presents a One-Day Workshop intensive experience offering you a hands-on approach to the industry like none other.
Hosted in the heart of Atlanta, Candice with top industry professionals including:
Chaz Brogden - Production Manager and Coordinator for BET, The Monique Show, The Game, Let's Stay Together.
Niki Barnes Miller- Founder of Antillean Group. A corporation specializing in budget management and representation of Atlanta's elite in entertainment. Her clients include The Oprah Winfrey Show, Wild-N-Out, and Celebrity Chef Razia Sabour - Production Caterer & Private Chef to Tyreese Gibson, Porsha Williams, and Young Jezzy.
You'll hear from all the above people. Plus a host of other top industry influencers.
Prepare yourself for a day of high-level development sessions on the following:
Broadening your Portfolio in Television and Film Production

Coaching to gain clarity in your area of expertise and help you pivot into your niche
Attendees will also have the opportunity to gain knowledge in:
Business acumen & key success habits

How to apply for jobs & maintain tenure within the industry

Easy sign up to our Employment Portal

Success to a valuable network to collaborate with colleagues"
Click here for more information and tickets.
Do you know of an event not mentioned in this post? Please comment about your event below in the comment section!