Three Events in the "A" Week of December 26 - January 1
December 26
The Three Foundations of Successful Screenwriting w/ Sundance Award-Winning Screenwriter Diane Bell
"This class is for you if:
Have an idea for a screenplay, but you've never written one before
You've started a screenplay (or five) but got lost or stuck and can't finish
You want to know that you are on the right path with your screenwriting to set yourself up for success
You'd love to hear from someone who has achieved success as a screenwriter and get some real-world tips and strategie
Click here for more information and to register.
December 27
Atlanta Hollywood Acting Studios presents Winter Break - School's Out Week 2 - Make a Movie Camp
"Atlanta Hollywood Acting Studios located in Townelake ~ Woodstock, GA. would like to invite your kid or teen to join us for this fun and exciting Make-A-Movie Camp. Atlanta Hollywood is making movies. We are in the Film Festival Circuit and winning awards! Our students are booking acting jobs, including major SAG feature films & TV shows. We want to combine the talents of our actors and students who want a well-rounded experience as filmmakers. We have some of the best teachers in Georgia - Ken Feinberg, David Cox, Rico & Zoë Soul Paris & Matthew Seiden will all be asked to teach a workshop during Week 2 of our Make-A-Movie Camp. We think your kid or teen will love our Make-A-Movie Camp and so will you. Join us at the end of the day on Wednesday to watch the movie your kid or teen helped produce."
Click here for more information.
December 30
Stage 32 presents How to Estimate Your Film's Budget
"Do you know what budget tier your film is? How to create a production schedule? How to "guesstimate" your costs? How to do a budget display for investors? Well, you are about to find out!
Creating a budget is not in your everyday skills, and that is okay! Most writers and directors have never created a budget, making it vital to get the correct information to know what your production needs.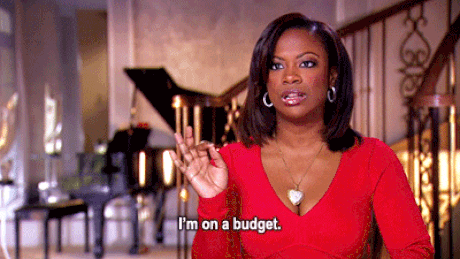 Quality budgets are the job of line producers, but they take time to create and are typically expensive. A line producer knows all the crewmembers, equipment, and unique additives that your script requires, as well as where you can save money. But you need this information long before you hire a line producer because you have to create an estimated budget to draw investors. This exclusive Stage 32 webinar shows you how to create an estimated budget for your film, including a Q&A with a professional line producer so that you can receive direct expert knowledge regarding your script."
Click here for more information.
Do you know of an event not mentioned in this post? Please comment about your event below in the comment section!