Five Events in the "A" Week of October 10 - 16
October 12
DeKalb Entertainment Commission presents Virtual Entertainment Expo, There is Power In Numbers: Entertainment Industry's Economic Power!
The season finale is here! You have to tune in! We are pleased to announce this month's Virtual Entertainment Expo, "There is Power in Numbers! -Entertainment Industry's Economic Power!" The impact we can make together is much more significant than one individual organization can make. This final 2021 panel will focus on the Economic Impact Entertainment is making in Georgia. It's FREE, online, and helps you grow with our film industry. Why would you want to miss the last episode!? This event will take place on 10/12 at 1 pm EDT.
Click here to register.
October 14
Canyon View Media presents Hispanic Actor Film Premiere
Time: 7 pm
Location:
Riverside EpiCenter |135 Riverside Pkwy. Austell, GA 30168
A red carpet event celebrating Hispanic Heritage Month through film and the arts.
*There is no charge for attending this event!
Click here to register.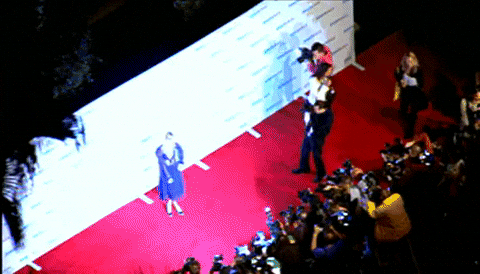 National Black Arts Festival presents Resurgence - Black Film Festival
This year's theme, RESURGENCE, addresses our collective human experience. We all have had to overcome something or someone to move us forward and reignite the possibility of a brighter future.
We will feature films that showcase the realities of what this past year meant and how we find moments of reprise and joy. Curated by local filmmaker Ebony Blanding.
Included in your ticket are complimentary food and adult beverages.
Doors open at 6:30 PM. Screenings start at 7:30 PM. Early arrival is encouraged to enjoy light bites and happy hour.
Socially distanced seated.
Masks are required for entry.
For extra caution, there will be hand sanitizer stations on-site
Click here for more information and tickets.
October 16
Atlanta Film Society presents Director's Series: Working with Actors
DATE: 10/16/2021
TIME: 10 AM-1 PM
LOCATION: Online
INSTRUCTOR: Jan Mullins
PRICE: $99
Please note that this workshop will be held online on October 16th from 10 am-1 pm EST. Registrants will receive an email with online access instructions for this workshop before the class start date. If you have any questions, please email emma@atlantafilmsociety.org
What's the sauce? What separates you from other storytellers? And who's going on the ride with you? Are you open and accessible for creatives and actors to collaborate with you? Do you have a language that speaks to the heart of who you are while communicating that same language to talent? Do they feel engaged and safe with you while you both elevate the work together? Join us for a one-day workshop, on working with actors, and how to communicate your vision from what's inside your head to the world around you.
In this class, you will learn:
- Fostering Relationships: The ins, the outs and the how to's
- The Casting Process: Casting Directors and You
- Working with Talent on Set: Set etiquette and creating a safe space for actors to do their best work
- The Work: Backstory, Methods & How to make it your own
- Mock Rehearsal with Actors
This class will be taught by Janlatae' Mullins, award winning writer, producer and freelance director.
Click here to register for this course.
WIFTA presents Pitch It! Atlanta Pitchfest
Pitch It! Atlanta is designed for content creators to pitch their television and film projects to network, production, and studio executives from across the country. This event includes three training workshops designed to prepare creators for the culminating one-day VIRTUAL Pitch It! Atlanta pitch fest.
Film and television executives are interested in discovering new ideas, unique voices, and untold stories from fresh perspectives descend upon Atlanta to experience the extraordinary talent in our state.
Pitch It! Atlanta is a unique opportunity for participants to engage in training sessions designed to hone their storytelling, and then use those acquired skills to pitch the culminating event - Pitch It! Atlanta.
Click here for more information and tickets.
Do you know of an event not mentioned in this post? Comment on your event in the comment section below!