Five Events in the "A" Week of May 22 - 28
May 22
Film Networking Luncheon
Click here for more information.
May 24
Greenlight Acting Studios presents Accent Training Workshop: Boston Accents
"Wicked Smaht!"
Using the foundations of the international Phonetic Alphabet, actors will learn to speak and perform using a "Boston" accent.
This workshop will introduce the foundations of the accent. Actors will then apply what they have learned, while performing scenes from films that utilize Boston accents, such as The Departed, The Fighter, Manchester by the Sea, and Gone Baby Gone.
Workshop Schedule:
Session 1:
6:30 - 7:30 pm | Foundations of Accents (IPA Intro)
7:30 - 9:30 pm | Accent Application
Session 2
6:30 - 9:30 | Scene work with partners
Click here for more information.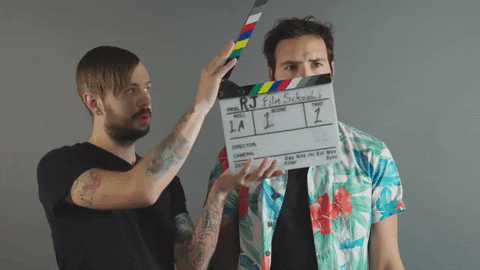 May 25
The Actors District presents | New Classes Roam @ Trilith Studios
ATLANTA ACTORS! Philadelphia's influential and critically acclaimed The Actors District of Philadelphia is opening a BRAND NEW location! We've partnered with Roam @ Trilith and we invite you the official Grand Opening Launch/ Open House
The New Classes will instruct the student/actor in our Five[5] Foundational Areas of Discipline:
I. The Mechanics & Core Work [The Actor's Instrument]
II. Deep Tissue Scene Work
III. Detailed Character Development & Monologue Work
IV. The Art & True Function of Improvisation
V. Dynamic Flash Challenges & Assignments
Our classes are unlike ANYTHING you've experienced before in an acting program. We not only teach...we train.
* Audit Tix Are Free | Classes are Weds 7p-9:30p for enrolled actors*
Click here for more information.


May 27
Atlanta Docufest
The 17th Annual Atlanta Docufest showcases over 100 of the best documentary films of the year both in-person and online.
Click here for more information.
May 28
Intro To Film Acting
Actress and Producer Alexx shares how she learned to navigate the TV and Film Industry while living and working in Hollywood. In this class, you will learn: how to train as a professional actor, on-camera audition versus an in-person audition, and book jobs without an agent.
You will practice and perform proven techniques for success.
Click here for more information.


Do you know of an event not mentioned in this post? Send us an email to atlantafilmandtv@gmail.com describing your event. You can also tag us in your event post @atlantafilmandtv Once we receive it, we'll review it and possibly share!