Five Events in the "A" Week of June 5 - 11
June 7
Tech Jurors Gwinnett presents Video Editing for Kids
In this program, children will create well-designed videos that showcase content and tell stories to entertain by learning basic to intermediate video editing techniques to produce a final project.
Juniors will learn how to
Combine video clips, photos, and graphics to convey an idea

Creatively use video effects, transitions, animation, and titles

Edit audio and voiceover through layers and fading

Compose, tell stories, and concepts

Strengthen mindsets like empathy, collaboration, and resilience

Develop presentation, and leadership skills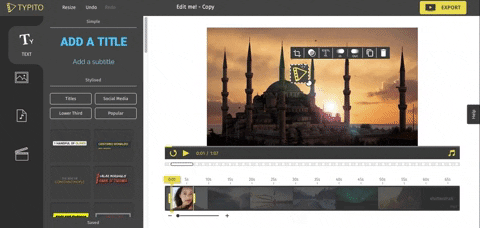 Required Technology
PC or Mac laptop (Tablets and phones may also be used)
Schedule:
6:45 - 7:30 pm | Tuesday's, and Thursday's
Click here for more information.
Georgia Production Partnership presents Monthly Membership Meeting
Click here for more information.
June 11
ATL Short Film Fundraiser Bake Sale
Cute Bake Sale Alert! Giovanni Tortorici, Kelly Dawkins, and team are filming a short film about family and grieving this summer. Lemonade stands are the new crowdfunding! Pull up, crack a beer, and eat some carbs!
Click here for more information.
Film and Television Workshop - Learn about Careers in Hair and Makeup
Have you ever wanted to learn how to start a career working behind the scenes?
Join Demi Dixon on Saturday, June 11th, at The Southwest Arts Center, for a FREE workshop on How to Transition your Career from the Salon to Behind the Scenes!
Click here for more information.
DreamEmpire Academy presents Creative Collective Networking Event
Click here for more information.
Do you know of an event not mentioned in this post? Send us an email to atlantafilmandtv@gmail.com or tag us in your event on Instagram @atlantafilmandtv Once we receive information about your event, we'll review it, and possibly share!