Five Events in the "A" Week of June 12 - 18
June 13
Mutech Labs presents Learn Sound Design for Film, Music Composition, & Music Producing
Mutech Lab Training DAWs Center focuses on the creative, often experimental blending of music and technology. You'll learn to compose, synthesize, perform music, and score for film, games, and multimedia. Topics of study include music theory and history, acoustics, recording technology, computer composition, electronic music synthesis, technology-based performance, 3D sound, spatial audio, music business, and law.
For more information, go to mutechlab.com
Click here for more information.
June 14
Tech Juniors presents Video Editing for Kids
In this program, children will create well-designed videos that showcase content, tell stories or entertain by learning basic to intermediate video editing techniques, to produce a final project.
Juniors will learn:
Combine video clips, photos, and graphics to convey an idea

Creatively use video effects, transitions, animation, and titles

Edit audio and voiceovers through layers and fading

Compose and tell stories and concepts

Strengthen mindsets like empathy, collaboration, and resilience

Develop presentation and leadership skills
Required technology:
PC or Mac laptop (Tablets, and phones may be used)
Schedule:
6:45 - 7:30 pm | Tuesdays, and Thursday's
Click here for more information
June 15
Winner's Edition presents Music Workshop Producer Edition 8-16
Music Production Workshop, Producer Edition, is a program for young producers looking to enhance their skills and learn industry GEMS to land artists and sync licensing opportunities for film, tv, and gaming.
Including:
Shortcut keys for Mac and Windows

Music Theory

Sound Design

Staging

Mix and Mastering Templates

VST Packs

Special Guest Producers

Gift Prizes

Beat Battle - 1st Place - $1,000, and gift bag
Click here for more information.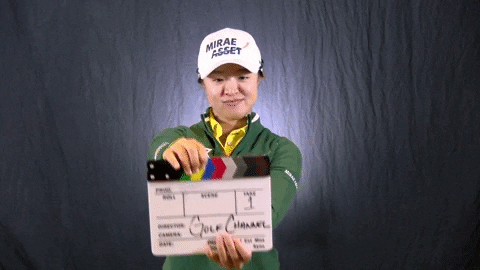 June 16
ATL Film Party
The season finale of ATL Film Party is upon us! We'll be hosting the competition in the backroom of Argosy (470 Flat Shoals Ave SE) in East Atlanta Village. Doors are at 7 PM, and the show starts at 7:30 PM. Each attendee receives a ballot, watches the series of finalists, and votes on their favorite film. Cycle 4, the final cycle of the 2021-2022 season, is a series of music videos shot in Atlanta, Georgia by ATLANTA-based/raised filmmakers. The winning filmmaker of the night receives a cash prize, and all finalists receive framed awards for their incredible efforts within the independent filmmaking community.
Click here for more information.
June 18
Actor's Link Up
Join us on Saturday, June 18th for our Actor's Link-up networking event, where you'll be guaranteed to receive the tools you need to make it to the next level.
Click here for more information.
Do you know of an event not mentioned in this post? Send us an email to atlantafilmandtv@gmail.com or tag us in your event on Instagram @atlantafilmandtv Once we receive your event, we'll review it, and possibly share!