Five Events in the "A" Week of July 11 - 17
July 12
PBS Short Film Festival
Two Weeks. 25 Films. Follow the PBS Short Film Festival today and celebrate ten years of powerful storytelling beginning July 12.
Click here for more information.
July 13
Atlanta Voiceover Studio presents Virtual Industry Pro Workout w/Producer Nancy Landesberg.
Nancy Landesberg is a freelance producer that has worked on projects for State Bar of Georgia, Stainmaster Carpet, Seapak, Build-A-Bear, Nature's Own, Piedmont Hospital, and Baby Einstein.
The FIRST TUESDAY evening (7:00 pm – 8:30 pm EST*) every month, and we'll host a virtual workout featuring an industry pro (VO agent, producer, creative, studio owner) who will share their background. You will get to read 1-2 pieces of VO copy for them with their feedback and direction, and we'll end with Q&A.
COST: $35
HOW TO SIGN UP?
We send the link to sign up for our Industry Pro Workouts in our EMAIL NEWSLETTER. Make sure to sign up: bit.ly/AVSEmail
DeKalb Entertainment Commission and Georgia Hollywood Review presents Leaders in Film: Georgia is a Rising Star in Film Production
Have you been keeping up with this year's DEC Virtual Expo? If not, episode 3 is just around the corner, and we honestly can't wait for this month's panel, "Leaders in Film – Georgia is a Rising Star in Film Production!" This panel will discuss the booming film industry in Georgia and how Georgia has proven to be the rising star in film production. It's never too late to start tuning into the series.
Click here to register.
July 14
Atlanta Film Society presents Writing from the Heart Developing the Short Screenplay
Please note that this class will be held online every Wednesday from July 14th through August 25th from 7-9 pm EST. Registrants will receive an email with online access instructions for this class before the class start date. If you have any questions, please email emma@atlantafilmsociety.org.
Do you have dreams of becoming a screenwriter? Maybe you have a story or an idea that you can see in your mind? If you aspire to put pen to paper, find your voice, and bring it to the screen, then this is the class for you.
If you ever wanted to live out your dreams of writing for film. Have a short story stuck in your head, or a developing screenwriter with a half-written screenplay in your attic, then Writing from the Heart - Developing the Short Screenplay will help you complete your short script from start to finish in 7 weeks. Along the way, this class will also assist you in developing your authentic voice while telling powerful stories that are palpable to your audience.
The course will cover basic screenplay structure, story structure, character development, and the power of the writer's voice. Class time will also give room for feedback with your instructor breaking down your screenplay and truly helping you discover the light within your story. Scheduled one-on-one time, drop-in guests, and insight from your peers will round out the course.
At the end of the 7-week course, you will have a completed short screenplay, a concise voice from the writer, and a staged online reading of your story. The staged reading would be performed by actors and open to family, friends, and industry professionals. You will also receive a recording of your reading to keep.
Click here for more information.
July 17
Greenlight Acting Studios presents Actors in Action: Intro to Stuntwork
This full-day intensive is an introduction to stunt knowledge that any actor should have before walking on set!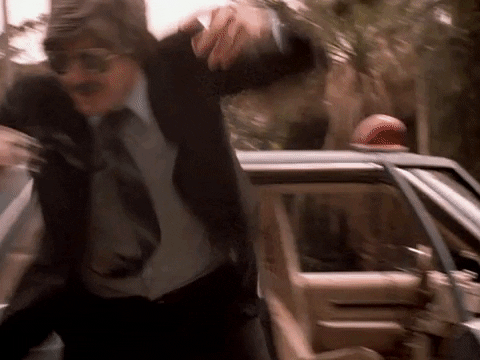 Acting roles of any size, from commercials to major studio films, can call for basic stunt knowledge - How do you properly hold or fire weapons on set? How to hit/shove/grab another actor without inflicting pain? How to throw/take a punch? How to fall safely? What are the safety protocols you should expect on set? The intensive will cover basic stunt actor skills, including:
Falls

Hand-to-hand combat (fights with punches, slaps, etc.)

Swordplay

Firearms training and gun handling

Set safety and equipment

Questions every actor should ask before they agree to any stunt work on a set
Schedule: 10 am - 1 pm (break for lunch) 2 - 5 pm
Open to ages 16+
This intensive is a REQUIRED INTRO to future intermediate and advanced level workshops we will be offering in the coming year that will grow these more advanced skills:
Intermediate: Advanced Fighting, Weapons Work, Martial Arts, Hand Pull, Advanced Tactical Gun Training 12ft. High Falls, Basic Rigging, Simulated Car Hit, Basic Car Skills, and Locational Fire Burn.
Click here for more information.
Do you know of an event not mentioned in this post? Comment your event below in the comment section!