Five Events in the "A" Week of February 20 - 26
February 23
Morehouse College presents Black History Month Film Festival
"Morehouse College Human Rights Film Festival celebrates Black History Month with a special two-night event!
Wednesday, February 23
- Encore screenings of "Eavesdropping on the Elders" and "Red Horizon"
- Screening of "The Inventor"
Thursday, February 24
- Screening of "What's My Name | Muhammad Ali"
Click here for more information and tickets.
Bridge 17 & The Cypher's Den presents Writer Wednesday's
Click here for more information.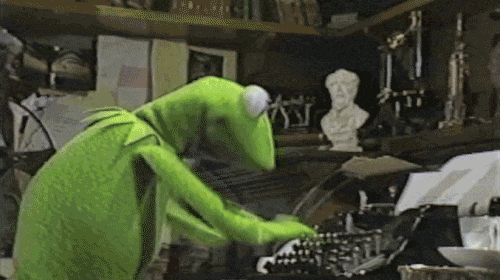 February 26
Pamela DeRitis presents Create Authentic Professional Relationships, Using Acting Techniques
"About This Workshop
You will experience an interactive, engaging workshop filled with exercises designed to strengthen your powers of observation and get you out of your head during key interactions. We will start to break down barriers that can dampen real human connections.
Three-hour class fits conveniently into your schedule

How to show up as your authentic self in any interaction to speed up the relationship-building process

A safe environment where team members feel comfortable being themselves

How to lead no matter what role you're in

Improv exercises help you build a strong on-camera presence

Bonus presentation! Intelligent Office owner Richard Rheme will speak about leadership and give a glimpse into the facility to start us off!"
Click here for more information.
Atlanta - Fulton Metropolitan Library presents Black History Month Film Festival, SE
"Commissioner Arrington to Host 2022 Black History Film Festival
Event features student essay and film competitions.
ATLANTA – Fulton County District 5 Commissioner Marvin S. Arrington Jr., in conjunction with Fulton Films, Friends of Wolf Creek, and the Urban Film Review, will host the 2022 Black History Film Festival to celebrate Black History Month on Saturday, February 26, 2022.
"This is my 12th year hosting this film festival that highlights the unsung heroes of Black history and progress in America," said Arrington. "This festival is important because it recognizes past and present achievements on both big and small screens as well as encourages future generations to make their marks in film."
Although the events are free, guests are strongly encouraged to RSVP for their choice of screenings. All screenings will be held from 12:00 p.m. until 4:00 p.m. at the following locations: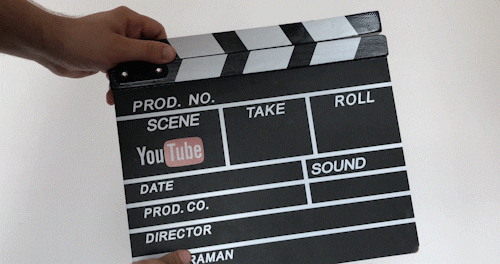 Film Screenings: Finding Oprah's Roots: Finding Your Own & More Than A Month
Metropolitan Library
1332 Metropolitan Hwy
Atlanta, Ga. 30310
Please RSVP @ www.BHFF2022SE.eventbrite.com
Film Screenings: "Slavery By Another Name" & "Dark Girls"
Wolf Creek Library
3100 Enon Road
Atlanta, Ga. 30349
Please RSVP @ www.BHFF2022SW.eventbrite.com
Film Screenings: Black Power Mixtape & We the People: From Crispus Atticus to Barack Obama
ArtsXChange
2148 Newnan Street
East Point, Ga. 30344
Please RSVP @ www.BHFF2022EP.eventbrite.com
In addition to the screening of these beautifully produced films, Commissioner Arrington and his partners are also hosting the My Unsung Hero Student Essay & Film Competition. Fulton County students are invited to submit either a 1,500-word essay or 10-minute short film highlighting an African American who has made a significant contribution to black progress and American History. Entries may not include commonly known historic icons such as Dr. Martin Luther King, Jr., Malcolm, Rosa Parks and others.
All submissions should be sent to Marvin.Arrington@fultoncountyga.gov by February 18, 2022.
Only one entry per student. Do not submit both an essay and film. Winners will be announced in both the film and essay categories during the 2022 Black History Film Festival Opening Reception on February 25, 2022 at Wolf Creek Library.
Those seeking more information on this event can reach the office of District 5 Commissioner Marvin S. Arrington Jr. at www.FultonCommission5.com. The event can be shared on social media via the hashtag #2022BHFF."
February 28
LS Studios Exclusive presents Atlanta Industry Talk w/Talent Agent
"Join Louis Stancil for an Industry talk w/Carol Shaginaw, of Carol Shaginaw Talent Agency.
Carol Shaginaw has been in the entertainment industry for the past 11 years. Her business mindset has led her to much success in booking talent for many projects. Including Film, TV, Commercials, Industrials and Print.
*If you plan to attend, we will enforce CDC COVID GUIDELINES. You agree your attendance is voluntary; and understand social distancing, face masks, and temperature checks will be implemented."
Click here for more information, and to register.
Do you know of an event not mentioned in this post? Please share about your event below in the comment section!