Five Events in the "A" Week of February 13 - 19
February 14
Cinelab presents Two-day workshop: Directing Actors
"This is a two-day intensive workshop for Actors. Directors will guide participants through the fundamental techniques for directing actors.
Topics include script analysis, casting, and rehearsal. We show how to gain an actor's trust and inspire them."
Click here for more information and tickets.
February 17
LS Studios presents Atlanta Industry talk w/Casting Director
"Join Louis Stnacil for an industry talk w/Casting Director Sara Watkins! Louis Stancil is talking back with top industry leaders in the entertainment business!
GUEST: Sara Watkins
Sara has seven years of experience in the Film Industry as a Producer's Assistant, Concert Promotions, and Nonprofit Management. Sara enjoys helping clients navigate through the casting process.
If you plan to attend, we will enforce CDC COVID GUIDELINES. You agree your attendance is voluntary. And you understand social distancing, face masks, and temperature checks will be implemented.
This is an excellent opportunity to learn about the above industry leader, Q&A, and network with fellow artists."
Click here for more information and to register.
February 18
SCAD Film presents SCAD TV Fest
SCAD All Stars Return to the 10th Annual SCAD TVFest! February 18 at 2PM EST!
Be sure to check out their website for more information.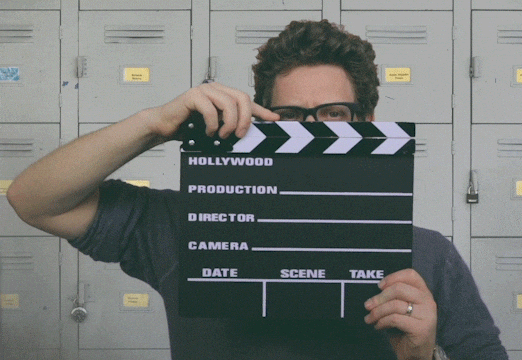 February 19
Greenlight Acting Studios presents Casting Director Charity Event
***ALL PROCEEDS GO TO CHARITY***
$5 Donation Required
"This is your opportunity to hear from one of the best Casting Directors in Atlanta.
On February 19, participate in a LIVE Q&A with Jen Kelley, hosted by Greenlight Acting Studios owner Erin Bethea. We'll be covering your most common questions.
How many takes should I submit?

What are some common mistakes in self-taping?

How do I stand out to Casting?

What does Big Picture Casting look for in an audition?

Does having a particular agent (or an agent at all) give me an advantage?

How are my submission materials (headshots, actors access info., resume?)

What are the top submission tips and tricks?

Plus, we'll be answering questions submitted by YOU!"
Click here for more information.
Actors Link-Up presents ALU-Panel
"We have done it again! Actors Link-up brings you two of the fastest growing actors in the game. We'll talk about relationships, business etiquette, and more! Get your tickets now!"
Click here for more information.
Do you know of an event not mentioned in this post? Please comment about your event below in the comment section.