Five Events in the "A" Week of August 7 - 12
August 9
LS Studios presents Atlanta Industry Talk w/Casting Director
Join Louis Stancil for an industry talk w/ Casting Director Bruce Newberg.
Click here for more information.
August 10
The Actors District Presents New Classes Roam @ Trlith Studios
The New Classes will instruct the student/actor in our Five[5] Foundational Areas of Discipline:
I. The Mechanics & Core Work [The Actor's Instrument]
II. Deep Tissue Scene Work
III. Detailed Character Development & Monologue Work
IV. The Art & True Function of Improvisation
V. Dynamic Flash Challenges & Assignments
Our classes are unlike ANYTHING you've experienced before in an acting program. We not only teach...we train.
* Audit Tix Are Free | Classes are Weds 7p-9:30p for enrolled actors*
Click here for more information.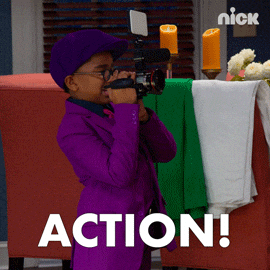 August 13
Atlanta Film Society presents Music In Picture: A Critical Role Discussion with Composer Evan Hodges
The goal of this immersive workshop/ clinic is to educate directors and producers on how to effectively communicate with composers. It is vital for up-and-coming composers as well, as they can fall into the pitfalls of convoluted themes and over-scored cues that don't serve the story.
Some of the talking points will be:
• Building relationships with composers
• Learning how to bridge the communication gap
• Understanding themes and thematic development
• Choosing the correct instrumentation and arranging
• How to properly use temp tracks
• Starting early: scoring from a script
• Studying project files from existing films
Ensure your next film score matches your vision by registering today!
Click here for more information.
Intro To Voice with Brian Breamer
Learn basic VO technique, genres, what it takes to create a VO career and then apply the technique all from home!
Click here for more information.
The RuleSet.org Presents Panel: How To Become a Working Actor
Working in the film and television industry can seem like a dream, but it doesn't have to be. Listen to professionals who can share career insider tips, and tricks on how you can turn your vision into a reality.
Go to @ruletheset social media to submit questions.
Click here for more information.
Do you know of an event not mentioned in this post? Be sure to tag us on Instagram in your post @atlantafilmandtv Once we receive your post, we'll review it and possibly share your event!