Five Events in the "A" Week of August 14 - 20
August 15
Film Bar Monday - Midway Tavern
Drinks, conversation, and friends, Film Bar Mondays is where the community comes to connect, relax and welcome new folks to the Atlanta film scene. Join us for another great FBM. It's FREE and open to Everyone!
No Cards.*
No Headshots.
No Desperation.
Just Drinking, Conversation, & Community.
*You can bring them, just don't be whipping them out all night to anyone that will talk to you.
Film Bar Monday Code of Conduct:
Film Bar Mondays is dedicated to being a harassment-free experience. The mission of Film Bar is to build community and relationships. Maintaining respect for the space and boundaries of others in-person and online is a vital part of that. Being mindful of why others are attending Film Bar, and what they want to get out of it, is as well.
Click here for more information.
August 16
Georgia Production Partnership presents Membership Committee Meeting, Plan Mixers & Promotions
Interested in planning mixers & creating opportunities for the Georgia Production Partnership? Join us Tuesday, August 16 for a GPP Membership Committee Meeting!! Let's make things happen!
Click here for more information.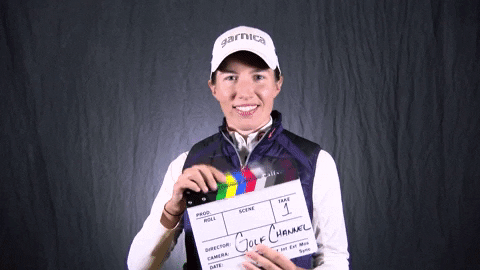 August 17
Atlanta Technical College Continuing Education Department presents Fall 2022 Georgia Film Academy Introduction to Film & TV Production - Trilith Studios
The Georgia Film Academy (GFA) is a non-credit certification program comprised of 18 credit hours. Our academy is specifically designed to provide students with a basic level of on-set film production skills, knowledge, and experience, with film-industry standard organizational structure, professional equipment, and on-set experience. The first course, introduction to On-Set Film Production, combines classroom instruction, and hands-on experience with industry-standard equipment. The GFA also offers Specialty Craft Courses, for advanced training in specialized crafts. Such as Set Construction & Scenic Painting, Lighting & Electric, Grip & Rigging, Post Production/AVID and Production, as well as Accounting & Office Management. Eligible students may apply for the competitive GFA Film & Television Production Internship course, where they learn and hone their craft while working on the crew of a professional production.
Click here for more information.
August 20
Impact Theater Presents Atlanta's Writing Workshop Series
Impact Theater Atlanta is hosting a Community Workshop series featuring Atlanta's premier writing instructors. Instructors will lead writing intensives, for a myriad of genres, including, playwriting, creative writing, screenwriting, and more! Register today. Spots are limited.
Click here for more information.
Actors Link-Up
Click here for more information.
Do you know of an event not mentioned in this post? Be sure to tag us on Instagram in your post @atlantafilmandtv Once we receive your post, we'll review it and possibly share your event!