Five Events in the "A" Week of August 1 - 7
August 2
Film Bar Mondays Atlanta
**The City of Atlanta has issued a mask mandate for all indoor public places including, bars, so we ask that all attendees wear masks while indoors. Failure to comply may result in bar staff asking you to leave. There is an outdoor area where you may safely unmask. We also strongly, STRONGLY advise those who are not vaccinated to stay home for both their safety and the safety of others.**
That is right, Film Bar Monday is back! Join us on August 2, 2021, at The Independent as we celebrate the return of Film Bar as well as our 7th anniversary!
Drinks, conversation, and friends, Film Bar Mondays (filmbarmondays.com) is where the community comes to connect, relax and welcome new folks to the Atlanta film scene. Join us for another great FBM. It is FREE and open to Everyone!
No Cards*.
No Headshots.
No Desperation.
Just Drinking, Conversation, & Community.
*You can bring them, just don't be whipping them out all night to anyone that will talk to you
Film Bar Monday Code of Conduct:
Film Bar Mondays is dedicated to being a harassment-free experience. The mission of Film Bar is to build community and relationships. Maintaining respect for the space and boundaries of others in-person and online is a vital part of that.
If you don't feel safe or comfortable and are unsure you can handle a situation, please don't hesitate to contact one of the organizers or anyone else who attends Film Bar Mondays you trust. Please, also don't hesitate to take your concerns to the bar staff if need be.
Click here for more information.
August 3
Georgia Production Partners presents August Monthly Meeting Content Creation and the Impact on the Georgia Industry
We are very excited to be returning to our first In-Person meeting since we went virtual last year! We will be back at THE PLAZA THEATER with a panel talking about creating content in the Georgia entertainment industry!
LIVE STREAM WILL BE AVAILABLE FOR THE PANEL FOR MEMBERS ONLY! (Members register through Eventbrite to receive link)
ADMISSION: Members: Free | Non- Members: $10
**COVID SAFETY: We require ALL attendees to wear masks while indoors for both the meeting and networking mixer. We encourage every attendee to utilize all resources and safety procedures provided by our volunteers and staff to make this event not only fun but safe for all that attend. Thank you!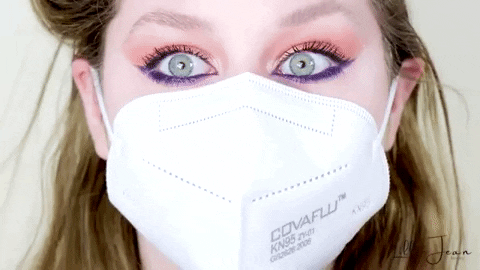 Click here to register and purchase tickets.
Catapult Acting presents FREE Seminar | How to Launch Your Child's Acting Career in TV and Film
The best roles for young actors in Hollywood are no longer being booked by the kids in Hollywood. They're being booked RIGHT HERE in Atlanta. And there's one studio who is training the vast majority of these young actors and connecting them with the right people and right path, Catapult Acting Studios. You're invited to our first IN-PERSON Free Parent Seminar in the last year and a half! Hosted by Catapult Founder, Erik Lingvall, along with special guests Vivian Watson (Netflix's The Babysitters Club) and her mom Cameron, this event was created for young performers of all ages and skill levels, living in the Southeast. Erik and his special guests will give insight and perspective on how to best navigate the Southeast Market and launch a successful career path in TV/Film. Utilizing his decades of experience working with thousands of young actors AND the top agents, managers, and casting directors in the Southeast Market, Erik will share his unique perspective on the " business of show."
In this free 2-hour seminar, taking place August 3rd from 5:30 - 7:30 EST, parents will learn:
Why Dwayne 'The Rock' Johnson and many other stars have made Georgia their home

What the Southeast Market looks like in our current climate and future

Why Atlanta is the best place for a young actor

How to get QUALITY auditions both in the Southeast and other major markets

How the Casting process works

What tools you need to get started the RIGHT WAY

What Erik's most successful actors have in common

And much more!
Please note: registration is free, but limited. Please register and arrive early to guarantee your seat!
Click here to register.
Atlanta Hollywood Acting Studios present Casting Director Workshop with LA Casting Director Dean Fronk and Ken Feinberg
LA Casting Director Dean Fronk will be at Atlanta Hollywood Acting Studios on August 3rd with Ken Feinberg. Incorporate action like eating, fighting, kissing into the audition like a pro.
Click here for more information and to register.
August 5
Let's Talk Film ATL
Let's Talk Film ATL is a monthly event where we showcase four short films a night! Special guest Javon Johnson, from Tyler Perry's "The Oval."
Click here for more information.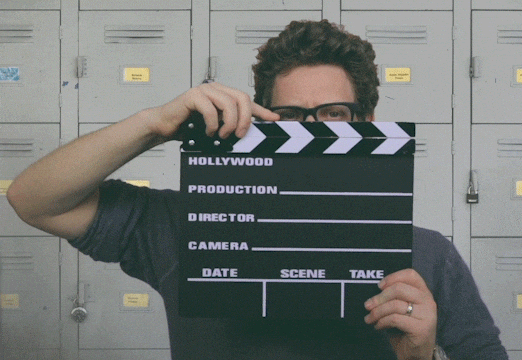 Do you know of an event not mentioned in this post? Please comment on your event below in the comment section!