Five Events in the "A" Week of April 24 -30
April 24
Brilliant Women in Film presents ATL Brilliant Women in Film Festival
We are Women who write for film, stage, television, and media but are not limited to other forms of Arts & Entertainment. We are an all-female production company that writes and produces films, from conception to completion. Our goal is to engage in an annual screenwriting competition for women filmmakers. We want to provide a platform for female filmmakers, be a springboard for success, and forge a festival that discovers and recognizes female talent by telling original and authentic stories that help shape society. We will go to the ends of the earth to find the best new female talent and do whatever it takes to promote their meaningful stories.
Click here for more information.
April 25
Film Bar Mondays presents - Film Bar Monday Trackside
Drinks, conversation, and friends, Film Bar Mondays is where the community comes to connect, relax and welcome new folks to the Atlanta film scene. Join us for another great FBM. It's FREE and open to Everyone!
No Cards*.
No Headshots.
No Desperation.
Just Drinking, Conversation, & Community.
*You can bring them just don't be whipping them out all night to anyone that will talk to you
Film Bar Mondays Code of Conduct:
Film Bar Mondays are dedicated to being a harassment-free experience. The mission of Film Bar is to build community and relationships. Maintaining respect for the space and boundaries of others in-person and online is a vital part of that. Being mindful of why others are attending Film Bar and what they want to get out of it is as well.
Click here for more information.
April 27
The Actors District Atlanta | New Classes @ Trilith Studios
ATLANTA ACTORS! Philadelphia's influential and critically acclaimed The Actors District of Philadelphia is opening a BRAND NEW location! We've partnered with Roam @ Trilith, and we invite you to the official Grand Opening Launch/ Open House!


The Actors District of Atlanta!


ROAM @ TRILITH in TRILITH STUDIOS!


EVERY WEDNESDAY | 7pm[sharp] to 9:30pm


The New Classes will instruct the student/actor in our Five[5] Foundational Areas of Discipline:
The Mechanics & Core Work [The Actor's Instrument]

Deep Tissue Scene Work

Detailed Character Development & Monologue Work

The Art & True Function of Improvisation

Dynamic Flash Challenges & Assignments
Our classes are unlike ANYTHING you've experienced before in an acting program. We not only teach, we train.
Click here for more information.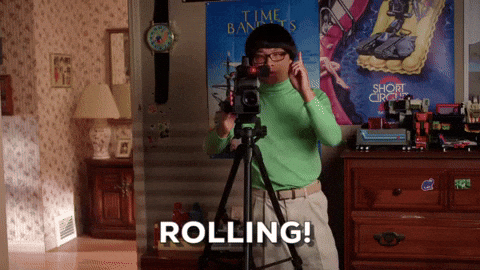 April 28
Key Spot hosts Smart Business Networking sponsored by Xtraction Smoothies, and Atlanta Film and TV
Are you a small business owner or an entertainment business professional? Then this networking event is for you! You'll be able to share, support local vendors, enjoy music, food, and more.
Click here for more information and tickets.
April 29
Creative Conference | In-Person Event ONLY| In My Hometown - Festival Filmmaker Roundtable
The Georgia-based documentary and experimental shorts Directors from the In My Hometown shorts block talk about their project's journey and discuss the challenges and happy accidents that occurred while making their films.
Moderator: Creative Conference Director Linda Burns
Panelists: Winn - Joseph East; Rebyrth - Cydney Tucker; Bad Dream - Camilo Diaz; Meet the Team Taking J-Setting from Underground Clubs to the Main Stage - Choreographer and Lead Dancer Leland Thorpe.
Click here for more information and tickets.
April 30
One 4All Young Actors Studios presents Free Acting Class
Click here for more information.
Do you know of an event not mentioned in this post? Send us an email to atlatnafilmandtv@gmail.com, or tag us in your event @atlantafilmandtv
Once we receive your event, we'll review it and possibly share your event.