Five Events in the "A" September 13 - 18
September 13
LS Studios presents Industry Talk w/Talent Manager Gail Tassell
About this Event
Join Louis Stancil for an industry talk w/Manager, Gail Tassell!
Louis Stancil (Celebrity Acting Coach) is having a talkback with top industry leaders in the Entertainment Business!
Tassell Talent Group (TTG) was founded in 2003 by Gail Tassell with a vision to inspire, guide, produce, and build a family of successful actors. We work with talent to help expand their opportunities through auditions, workshops, and consulting. TTG's clients can be seen on major television shows and feature films.
If you plan to attend, we will enforce CDC COVID GUIDELINES. You agree that your attendance is voluntary and understand social distancing wearing face masks and temperature checks, will be implemented.
This is an excellent opportunity to learn about the above industry leader, Q&A, network with fellow artists, and gain knowledge about what the 'LS STUDIOS Way" is.
Click here for more information.
September, 14
Dekalb Entertainment Commission presents Virtual Entertainment Expo Power Women in Entertainment The Strength of WIFTA Behind Women in Entertainment
We're up to the fifth installment of DEC Virtual Entertainment Expo with this month's panel, "Power Women in Entertainment: The Strength of WIFTA Behind Women In Entertainment!" Did you know women fared best as producers (40%), followed by directors (38%), writers (35%), executive producers (33%), editors (28%), and cinematographers (16%)? *Source: Women and Hollywood 2020. This panel will discuss what Women in Film & Television Atlanta is and the impact women are making in the entertainment industry. Saying this is a "can't miss panel" is an understatement!
Click here to register.
September 16 - 17
VO Atlanta presents 8th Annual Conference
The Audiobook Academy presented by ACX is audiobook narrator training geared towards those who have narrated fewer than 50 titles. Areas of focus will be technical, business, and performance with Breakouts and X-sessions available in each in addition to a few panel discussions designed to help you. Whether you are at the start of your audiobook journey and need help setting up your home studio and profile for audiobook work, you've recorded a few audiobooks and need guidance on the next steps to forward your career, or you want to work on improving your performances – The Audiobook Academy will have exciting educational options and top names as your guide.
Audiobook Academy Highlights:
Program Director: Michele Cobb
Title Sponsor: ACX
- 12 Breakout Sessions and Panel Discussions
- 6 Optional workshops (X-Sessions) for in-depth learning in a small group of 12, or fewer, people. (Additional Fees Apply)
- Over 30 Hours Dedicated to helping audiobook narrators succeed.
Click here for more information and to register.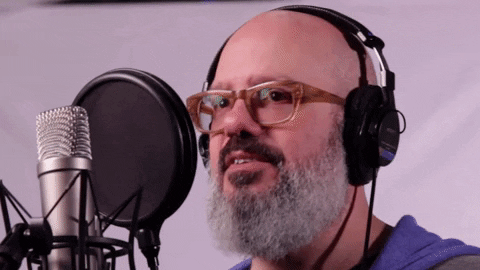 September 16-19
Black Film Fest ATL presents End of Summer Film Festival
​​Come out this week (Thursday, Sept 16 - Sunday, Sept 19, 2021) and see a slate of Feature and Short films from black filmmakers from all around the US. Many will be present to showcase their latest works.
Click here for more information.
September 17 - 19
Atlanta Underground Film Festival
The 18th Annual Atlanta Underground Film Festival will be the biggest and best ever! Join us for 142 unforgettable indie shorts and features from across the globe! We're hosting indoor, and online screenings of this year's best features!
In-person shows are held September 17-19 at Role Call and Ammazza Edgewood.
Online screenings are held September 17 -30.
Click here for more information and tickets.
Do you know of an event not mentioned in this post? Please comment on your event below in the comment section.